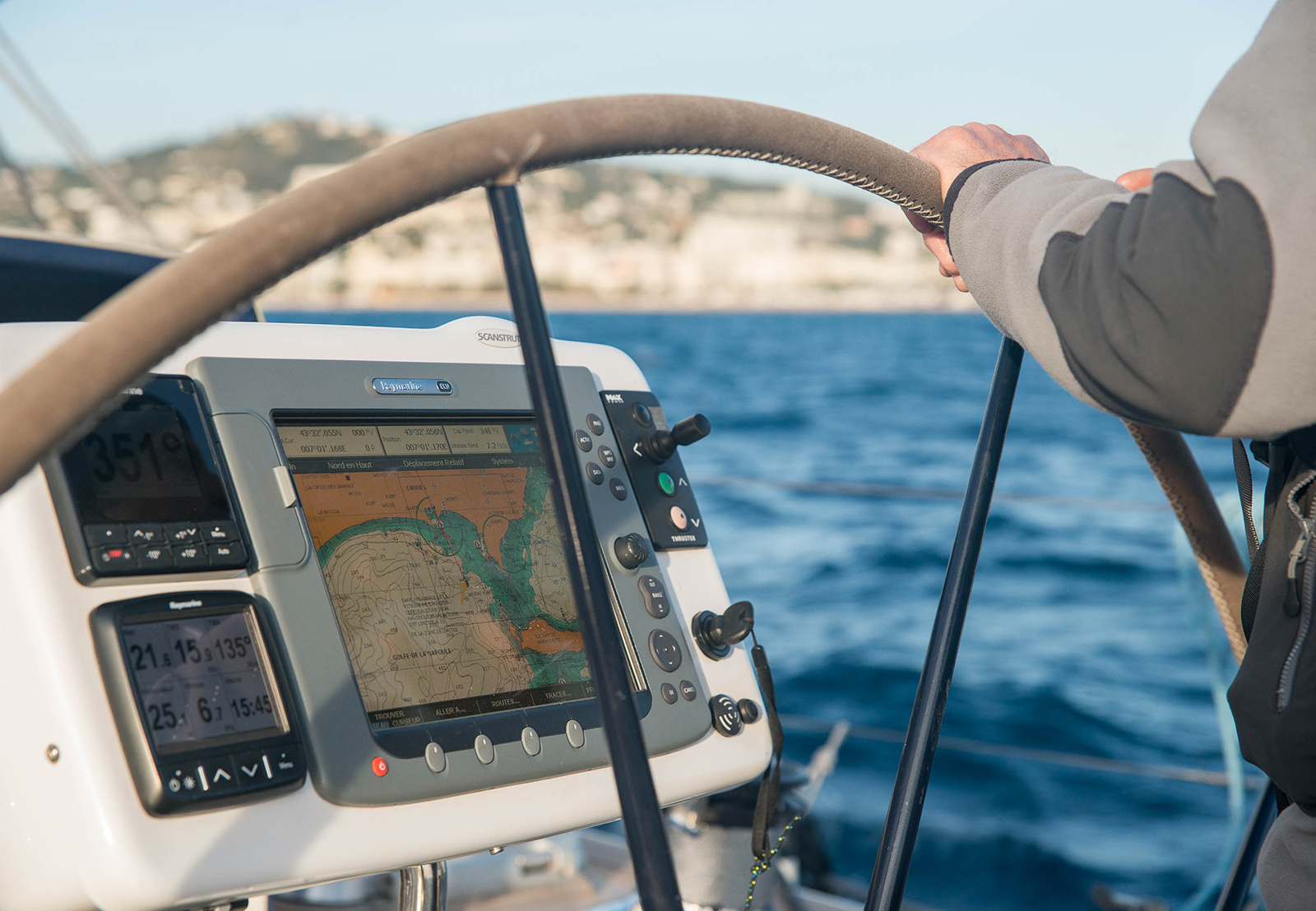 The annexes
Aboard a real 24 meters sailboat, under full sail, one is sure to feel those wonderful vibrations of nature. But sometimes we would prefer to land, heading off to new shores, using two inflatables annexes to build a bridge between Leatsa and the seaside.
One of these annexes can carry up to 5 people and is equipped with a powerful 14,7 kW gasoline engine. The other one is quieter, greener, driven by a 2,2 kW electric motor and can take 3 passengers.
Navigation equipment
4 x MFD E120, eS98, i70, p70
Auto-pilot EV1
GPS RS130
RADAR RD418D
Fixed VHF GX1700
Mobile VHF
AIS650
Navtex NX300 Furuno
Mini-C SAILOR 6150
Iridium 9555 + GO!
Comfort equipment
G.E. 4kW
Central heating Thermo 23kW
Atlantic Diesel Cook Stove
9 x Karena Radiators
6 x storage water heaters
Desalinator 130L/h
Drying Cabinet
Internet/ WiFi (coastal navigation)
Safety equipment
2 x 6P DEEP SEA SOLAS Pack A liferafts
SART AIS SmartFind S5 Beacon
EPIRB GlobalFix V4
Jon Buoy MK5
Magic-Reboard ladder
Nautical equipment
Annexe 5P + 14,7 kW Motor
Annexe 3P + 2,2 kW Electric Motor